healthcare ecommerce
Healthcare has been making a headway over the last years but I must say, the way medical products and treatment are delivered has advanced significantly too. At Oceonic IT Solution Pvt Ltd we increasingly work with healthcare companies going digital to grab the benefits of:
An expanded service area.
A possibility to deliver necessary treatment to home-bound patients.
A direct-to-consumer sales channel.
Higher engagement of people who search for health-related information online (80% of respondents to the healthcare CX ).
Increased privacy protection.
The transition into digital presence is not always smooth though. Today, I want to deal with common challenges all types of healthcare e-business face by invoking the experience of my team in managing them. But first things first.
4 forms of medical e-business: peculiarities and real examples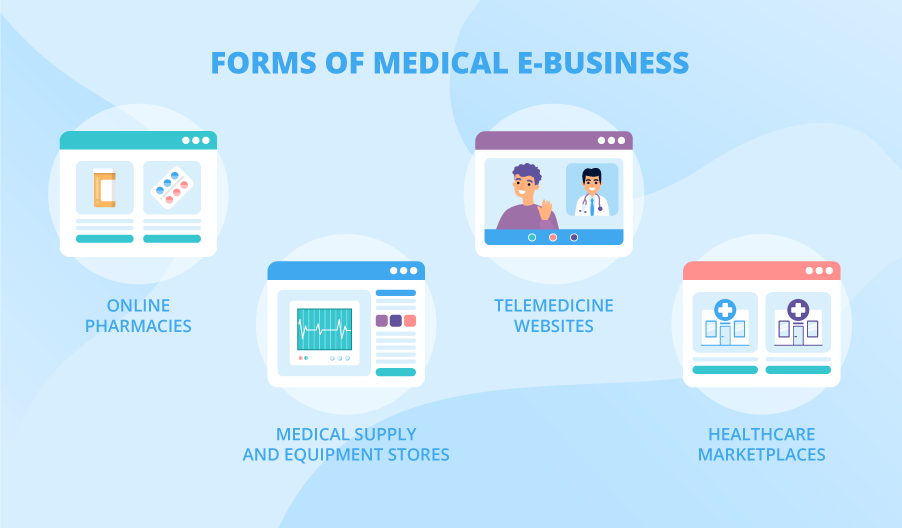 Online pharmacies
If you are planning an online pharmacy, you have a range of your own challenges to face. Yet, my first words of advice – make the accreditation by NABP, National Association of Boards of Pharmacy, your number-one priority and put the badge on your website later. I assume that the trust to online pharmacies is seriously challenged by the number of illegal players who sell unapproved new drugs and release medicines without a valid prescription. And people are naturally apprehensive about everything that may potentially be health-threatening.
To sell medicines online, you need a customer Ecommerce Website integrated with a hub of your customers' medical data. As an example, check PillPack – this company helps people manage ongoing treatment and chronic diseases by delivering 14-day supplies of medications divided into daily packets.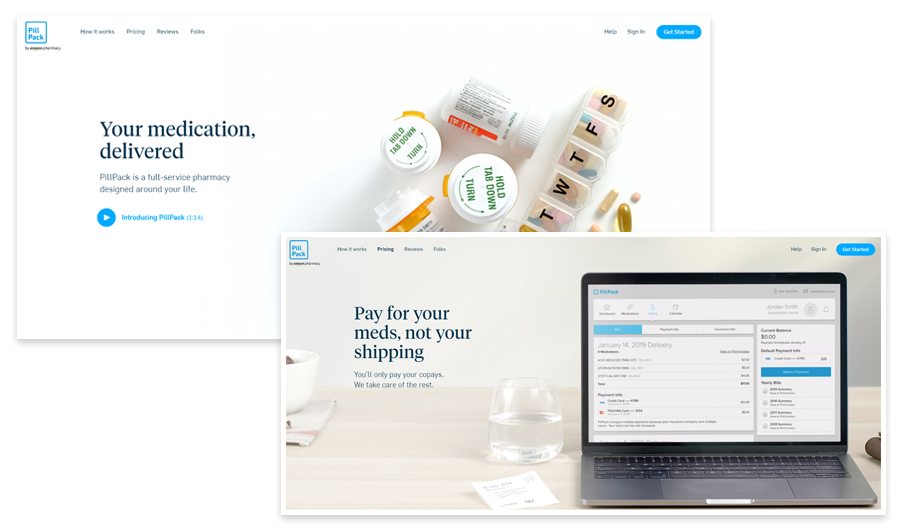 Medical supply and equipment stores
This type is most similar to the traditional ecommerce business as it implies selling tangible non-prescription-based goods – medical consumables and devices – both to healthcare institutions and at-home individuals. When designing e-medical ecommerce solutions for such a mixed target audience, our team always considers the possibility of packing a website with B2C and B2B features alike. For example, individual clients likely need strong guidance for an informed choice, which makes the integration of several customer support tools a must. Corporate buyers, however, usually have an approved list of supplies to order but expect dynamic pricing depending on their order volume.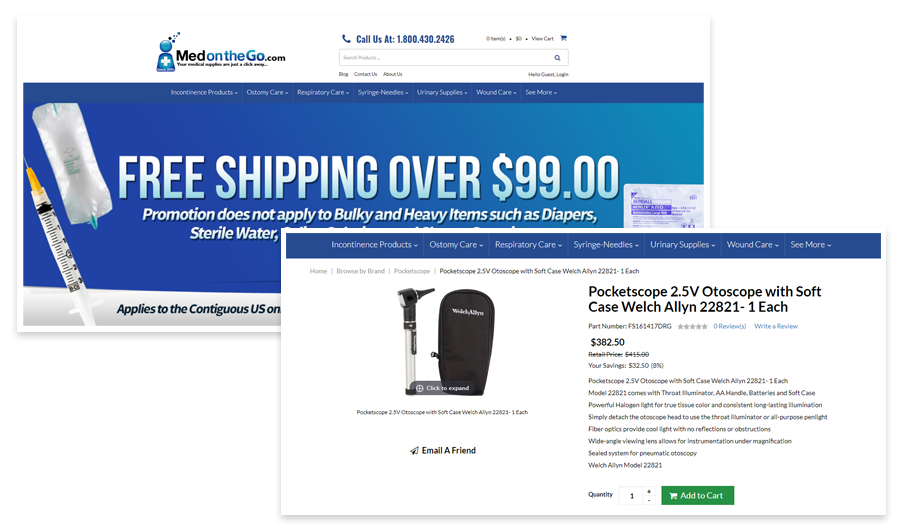 Telemedicine websites
Modern technologies don't only allow for sale-and-buy transactions but bring doctor-patient interactions online too. I see that telemedicine responds to the changes in how people take care of their health – moving from treatment to prevention and early diagnosis. Of course, getting an online medical consultation is no substitute for a medical examination, but it allows capturing the need for an in-person visit timely.
CMS Integration
API Integration
Payment Integration
Custom Layout Design
Multiple Product Image
Product Detail Page
Advance Search
Shopping Cart Product Listing
Single Page Checkout
Shipping Methods
Multiple Currency Support
Multiple Language Support
Pincode Checker
Cotact for healthcare ecommerce