sell medicine online
The pharmaceutical segment is not the largest in the world ecommerce market. But the COVID situation showed clearly an extreme vulnerability of consumer companies dependent solely upon traditional footfall. I, therefore, expect more medical companies to go digital shortly, pharmacies among other healthcare ecommerce business types.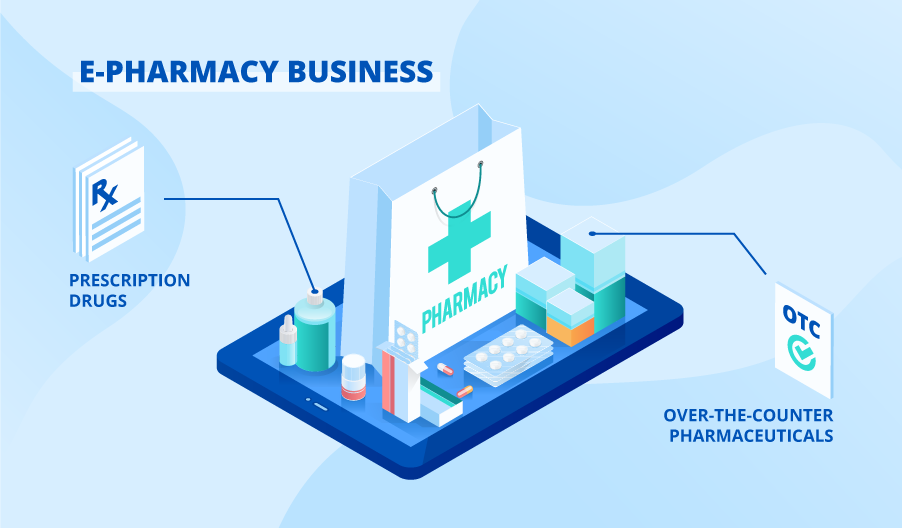 The transition online will require you to rethink your business processes, and within the next few minutes, I will help set the direction for your new online business model. I adjust an ecommerce website to the specifics of online pharmacies. Choose the article part dedicated to the type of drugs you sell and feel free to contact our team if you need deeper professional engagement in your business.
Selling Prescription Medicine
Selling over-the-counter medicine
Selling prescription and over-the-counter medicine
Sell prescription drugs online
You may assume an idea of selling prescribed drugs online as risky for it requires from you:
Compliance with governmental regulations.
Creation of a trusted online environment.
Strict control over the legitimacy of medical needs and, hence, sold medicines.
A possibility to accept e-prescriptions.
You settle the first two questions by getting proper accreditation. NABP, National Association of Boards of Pharmacy, investigates and confirms the compliance of online pharmacies to nationally endorsed standards of pharmacy practice. Seeing the NABP badge on your website, customers will feel secured against counterfeit pills.
We at Oceonic IT Solution Pvt Ltd usually help solve the remaining challenges with a custom ecommerce website. Implementation approaches may vary depending on your business goals.
Setting a subscription-based model
This model suits you the best if your business targets patients with regular medical needs. Scheduled delivery of prescribed medicine is a great helper for customers receiving long-term treatment or managing chronic diseases and takes off the stress of timely refills critical for a health condition. I personally see this opportunity as an evolution of pharmacy business as it takes the patient care to a new level.
In this case, no product catalog is needed. A user journey to implement on the website unfolds as follows: a user registers on the website, submits payment details and needed medical records (medical insurance number, doctor's information). As an online pharmacy, you always need an original prescription to prevent its reuse, so offer users either mail or hand it over in-person. Alternatively and more conveniently for your customers, you can install e-prescribing software to receive and process e-prescriptions directly from doctors.
Technically, customers don't place orders – your team processes the prescription and chooses a medicine brand and manufacturer based on the user's medical insurance and the stock available. Then, a schedule for recurrent delivery is set.
Setting a personalized user journey
From Oceonic IT Solution Pvt Ltd experience, I assume this model suits better niche pharmacies with rather limited medicine choice. It implies that users register and submit medical data as the first step. During the next visit and after their records have been processed and approved, they access only the selection of medicines and their quantity prescribed for their ailment. Thus, medication misuse or overuse are reliably prevented.
CMS Integration
API Integration
Payment Integration
Custom Layout Design
Multiple Product Image
Product Detail Page
Advance Search
Shopping Cart Product Listing
Single Page Checkout
Shipping Methods
Multiple Currency Support
Multiple Language Support
Pincode Checker
Cotact for sell medicine online