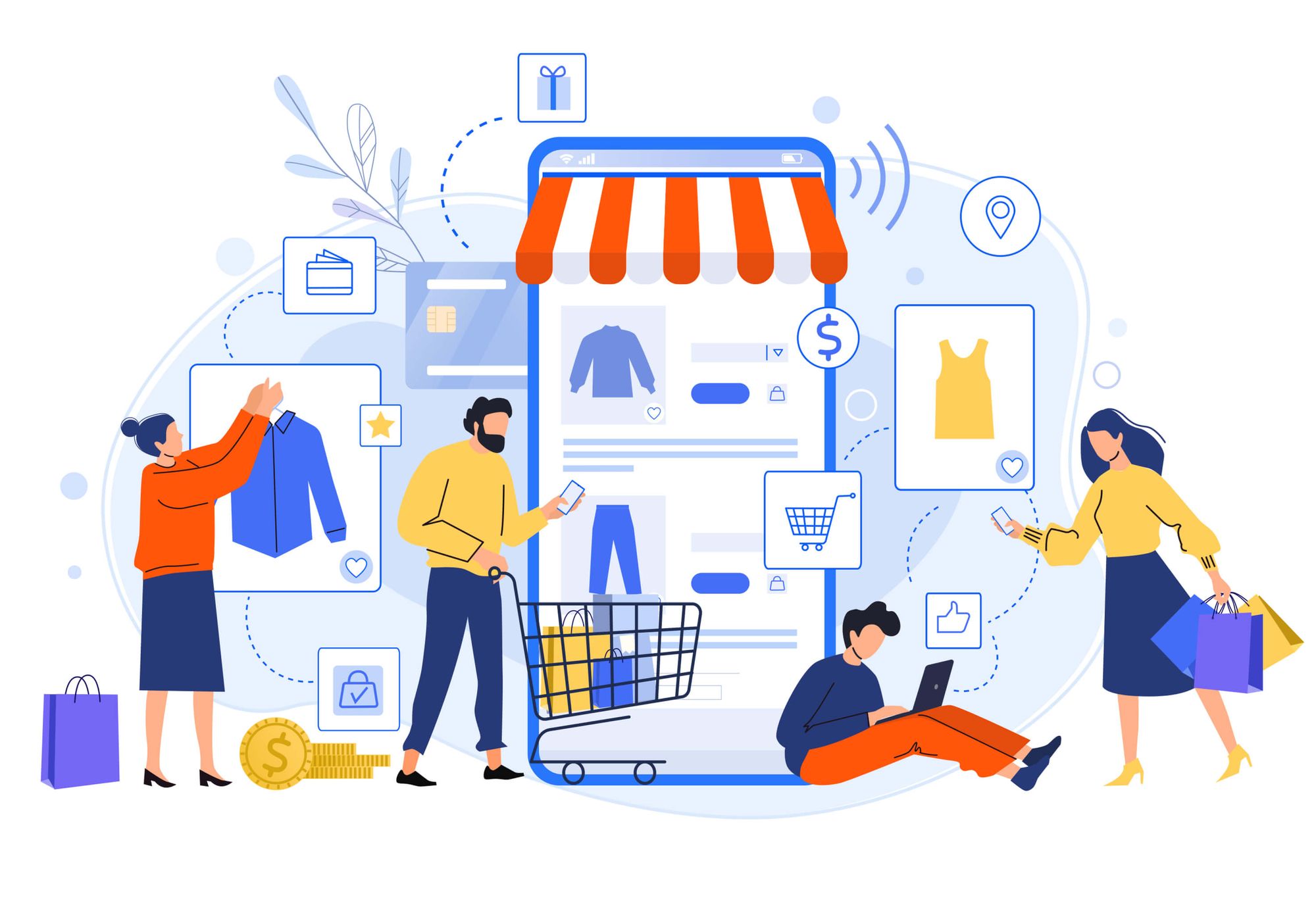 selling clothes online
By 2024, the fashion ecommerce market is predicted to reach more than $153 billion in the US only. With more and more people shopping online every day, fashion retailers increasingly shift their focus to ecommerce and enter the market. Despite the competition intensity, selling clothes is still profitable as consumer tastes differ, and varied styles and pricing segments can coexist on the fashion market successfully.
Main online fashion sales channels
Depending on the business volume you are planning to manage, you can take one of the following paths.
Direct-to-consumer channels. You can start an online store or sell via a social media account. Having a branded space is crucial if you want to build a strong brand personality. With no middle men involved, you can build direct relationship with customers and use personalization tools to tailor your communication individually to each of them. You need a strong customer acquisition strategy to make a direct-to-consumer channel profitable.
Wholesale. With this channel, you work with retailers who will distribute your products, so you don't need to think how to attract end customers. This model, however, comes with such limitations as less control over brand messaging and less profit per one piece of clothing, because you need to offer volume-based discounts to retailers.
Multichannel sales. Combining the above-mentioned options is the most profitable way of selling clothes online. It also lets your clothing company stay afloat in case one channel doesn't perform well.
CMS Integration
API Integration
Payment Integration
Custom Layout Design
Multiple Product Image
Product Detail Page
Advance Search
Shopping Cart Product Listing
Single Page Checkout
Shipping Methods
Multiple Currency Support
Multiple Language Support
Pincode Checker
Cotact for selling clothes online